Retired NFL Player Stephen Tulloch To Open Circle House Coffee In Flagler Village
---


Former NFL player Stephen Tulloch is looking to make his mark off of the football field.
The South Florida native is bringing his newest endeavor, Circle House Coffee, to Fort Lauderdale's Flagler Village, set to open in October.
The coffee shop will be the first in Flagler Village to offer drive-thru service. Circle House Coffee will be located on the first floor of a three-story building and will also have outdoor patio seating and on-site parking.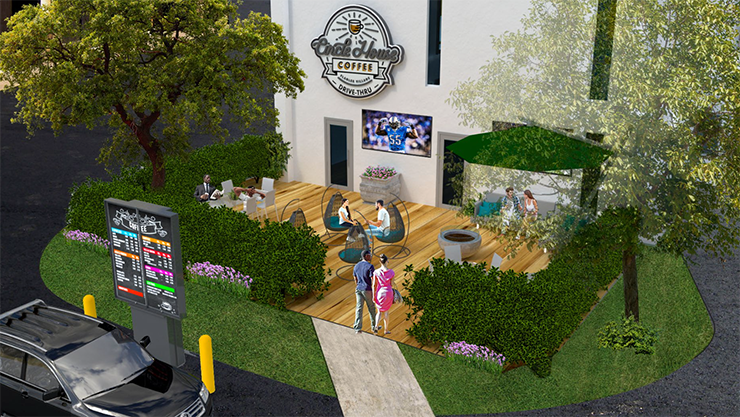 Circle House Coffee will use locally sourced products from companies like Panther Coffee, Zak the Baker and Fireman Derek's. Handcrafted beer, wine and food will also be available at the coffee shop.
To learn more, visit circlehousecoffee.com.
727 NE Third Ave., Fort Lauderdale; circlehousecoffee.com
Renderings courtesy of Circle House Coffee
Want the inside scoop on new restaurant openings, the best parties in Fort Lauderdale and more? Sign up to receive our Insider's Guide, a weekly newsletter delivered to your email every Thursday morning with a list of the must-attend events in the area. Interested in a print subscription? Click here.