Casa Sensei Set To Open Its Doors On Las Olas With Gondola Rides
---

Gondola rides, Asian cuisine, views of the Intracoastal and a prime spot on Las Olas Boulevard? That's what Casa Sensei has to brag about.
Casa Sensei, a new Pan-Asian/Latin restaurant, will open its door on Las Olas' waterfront in November.
The space will boast a zen garden and fire globes along two large terraces overlooking Las Olas and the canal. Another fun perk? Diners can enjoy dinner on a gondola ride through a partnership with Riverfront Gondola Tours.
Victor Diaz, owner of Casa Sensei, traveled throughout Asia to draw inspiration for the restaurant's menu and its interior design, which will include a "free-style" sushi bar alongside traditional menu items from Thailand, Vietnam, Korea, China and Japan.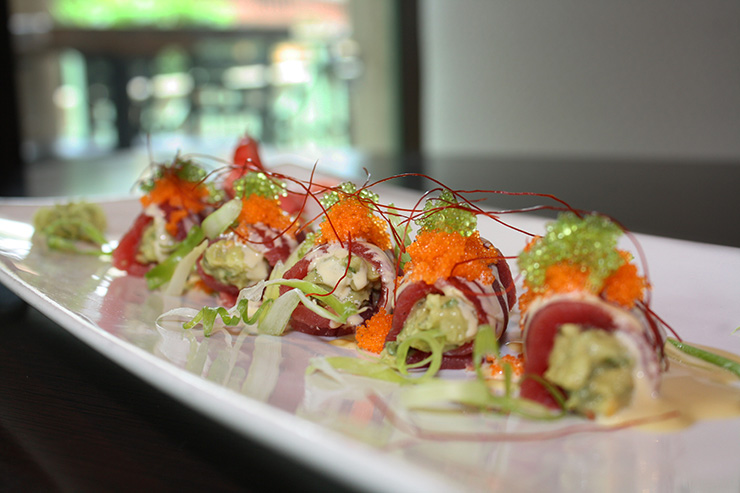 Menu items include kimchi friend rice, lo mein, pad thai, sushi rolls, Korean street tacos, pork and crab dumplings and more.
Other special touches to Casa Sensei include a lush, plant wall with unique design elements and modern Japanese and Chinese decor; two private dining rooms for up to 22 guests, including a private VIP space for up to 12 people; dockside dining al fresco; and attached parking within Himmarshee Landing's public parking garage.
For reservations, call 954.530.4176.
1200 E. Las Olas Blvd., Ste. 101, Fort Lauderdale; 954.530.4176
Photos courtesy of Casa Sensei