Free and cheap Art Basel 2018 fairs, events you should know about
---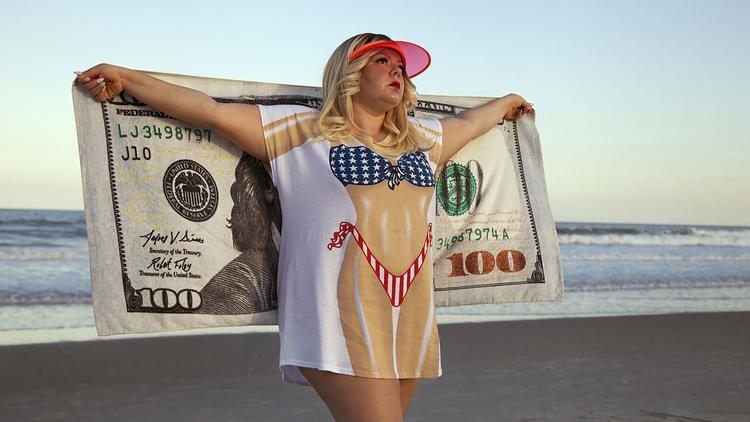 Art Basel week has arrived, and here's the best way to celebrate: by not draining your bank account.
Free (and low-cost) events are in abundance during Art Basel week, with pop-up contemporary-art fairs taking root this week in Wynwood, Midtown, downtown Miami, Little Haiti and beyond.
Here are a handful of Miami Art Week events to keep you entertained on a budget.
Art Africa Miami Arts Fair
Noon-8 p.m. Dec. 5-8 and noon-5 p.m. Dec. 9 at 919-920 NW Second Ave; $20 for single-day-pass, $50 for festival pass via Eventbrite.com; ArtAfricaMiamiFair.com
The thoughtful curators behind Art Africa, started eight years ago by architect Neil Hall, have an eye for championing vital African-American art in a vital setting: the historic Overtown neighborhood, long ago a stomping ground for major black artists, including Lena Horne and Clarence Reid, Sam Cooke and James Brown. This year's theme is "Black Art Matters: It's Not A Choice," featuring works by 20 artists. The fair will host art talks, lectures, film screenings and the Black Party ($20) on Dec. 5.
Basel House Mural Festival
3 p.m.-2 a.m. Friday, Dec. 7, 1 p.m.-2 a.m. Saturday, Dec. 8, and 1-9 p.m. Sunday, Dec. 9 at RC Cola Plant, 550 NW 24th St., Miami; free, and RSVP via Eventbrite.comfor a free drink ticket; BaselHouse.com
A 40,000-square-foot mural festival returns this week with no shortage of spectacle, with live street painting from 10 muralists on Dec. 8, a 35-foot vert ramp for skateboarders, 20 food vendors, beer garden and a massive 3D painting from artist Jason Tetlak, whose work must be viewed with decoder glasses that you can pick up at the festival.
"America's Playground" at Faena Festival
Noon-8 p.m. Dec. 4-9 at various venues including Faena Hotel Miami Beach, 3201 Collins Ave.; free via Eventbrite.com; FaenaFestival.com
The effortlessly posh and striking Faena Hotel caters to the rich and tasteful most of the year, but for Art Basel week, the focus will shift on the poor and disenfranchised. During the inaugural Faena Festival, a free series of exhibitions and performances themed around the concept of America as "a myth and a narrative." Artist Derrick Adams will debut "This is Not America," a school playground sculpture on the sands of Miami Beach behind the hotel. The project was inspired by a photo he spotted in the Black Archives at the Lyric Theater in Miami's Overtown neighborhood. The bleak, circa-1950s image showed African-American children and adults on a playground underneath a highway overpass. In the 1960s, thousands of Overtown residents were forced out of their homes to make way for I-95 construction through the neighborhood.
RAW Pop-Up
8 p.m.-3 a.m. Dec. 5, 8 p.m.-4 a.m. Dec. 6-8, 2-8 p.m. Dec. 9 at 1 SW First St., Miami; $15-$1,000 via Eventbrite.com; IAmRawPopup.com
An abandoned department store is the setting of this two-floor, 43,000-square-foot Art Basel week pop-up, featuring 80 international artists, nightly DJ sets and ALT_Future, described by the RAW website as a "dystopian nightclub where the future is unknown." (Whatever that means.) Drop by the pop-up on Dec. 9 for a free classical music performance, hosted by the city's Downtown Development Authority, from the Frost School of Music and Miami Music Project.
FREE!
11 a.m.-7 p.m. Dec. 6-9 at Brickell City Centre, 701 S. Miami Ave., Miami; free; FreePublic.Art
Here's one way to be defiantly nonconformist during this hyper-commercial Miami Art Week: Billing itself as a "noncommercial" alternative fair where no artworks are on sale, FREE! is the brainchild of Miami gallerist Anthony Spinello, who even picked the retail-heavy Brickell neighborhood to host the fair as an ironic statement against commercialism. Subtle. Among the provocative works, which tackle themes of race, poverty and greed, including Genevieve Gaignard's "Counter Fit," a billboard-size work that will be installed above a Victoria's Secret billboard in Brickell; and Emilo Rojas, who will tattoo the U.S.-Mexico border down his spine as a performance-art piece.
Wynwood Walls mural unveiling
10 a.m.-midnight Dec. 5-9 at Wynwood Walls, 2520 NW Second Ave., Miami; free; TheWynwoodWalls.com
"Beyond Words" is the theme of this year's mural unveiling, featuring new works by Portugal's VHILs, Brazil's KOBRA, Illinois' Ron English and six other artists. Noteworthy is Vhils, the artist moniker of 31-year-old Alexandre Manuel Dias Farto, who creates wall mural portraits by drilling and carving into buildings with power tools. (His profile rose after one of his portraits at the 2008 Cans Festival in London was displayed next to a Banksy artwork.)