Compass Concierge
---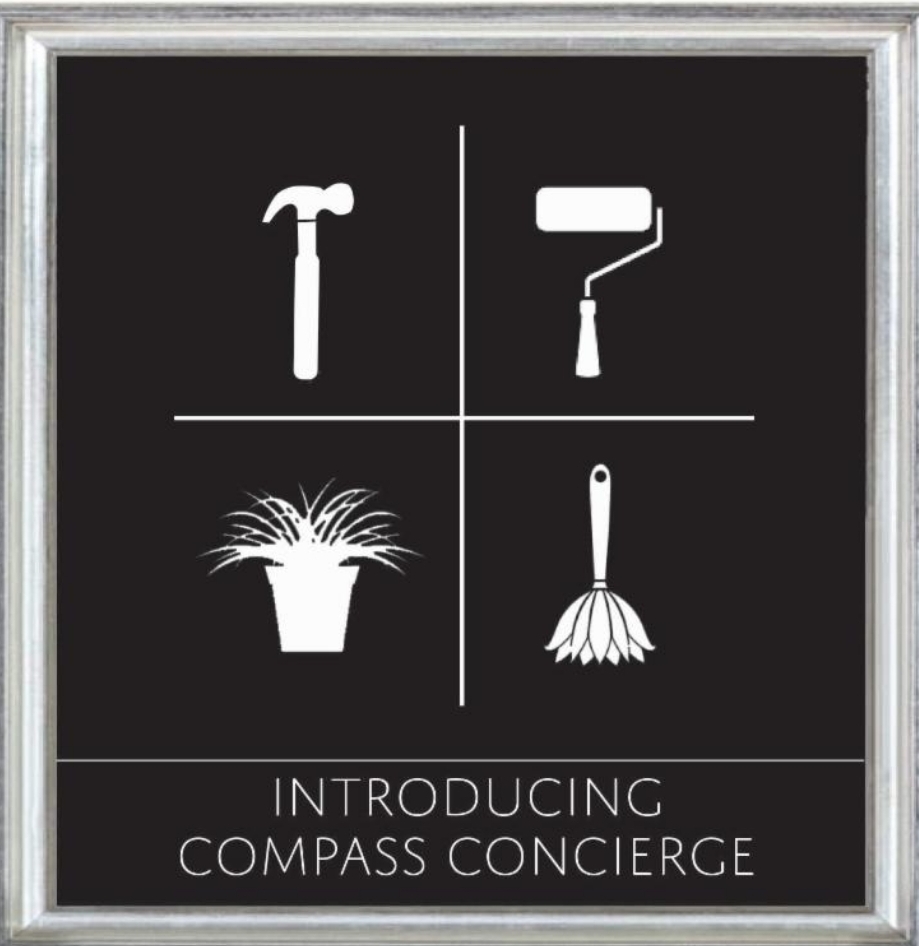 We'll cover upfront cost that can increase
your homes selling price.
Introducing Compass Concierge
_____

We'll cover upfront cost that can increase your homes selling price!

As we look forward to 2019, Compass announced four new initiatives at our most recent company-wide meeting,
each designed to directly impact your client experience:

• Concierge services to increase your home's appeal
• Bridge loans to offer you greater flexibility
• A vendor services marketplace to provide you with quality referrals
• Local philanthropy efforts to give back to our communities

Investing in physical improvements to a home can increase its sale price dramatically, but many clients aren't able
to spend that money. With Compass Concierge, I can now fund the cosmetic services that will increase the value
of your property--staging, repairs, cleaning, landscaping--and when your home sells, you'll simply add that amount
(and nothing more) to the commission. I want to make sure your home is in top condition and will attract the right
buyer for the right price.
Real Estate Concierge for Sellers
______
Our pre-approved A-list service providers will help you present your home in its best possible light:
Appraiser
Geological Inspector
Home Inspector
Roofing Inspector
Surveyor
Interior Designer
Landscaping
Staging
General Contracting
Handiwork
Photographer
Professional Cleaning

Real Estate Concierge for Buyers
_____
Helping new homeowners preparing their new home for move in with:
Handiwork
Landscaping
General Contracting
Plumbers
Retrofitter
Septic Pumper
Structural Engineer
From the listing of your property to the close, I will handle every detail of your transaction
so you don't have to, ensuring peace of mind and the best outcome.